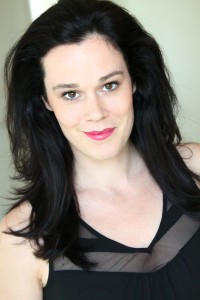 Carolyn Marie Wright is down to earth, playful, and (mostly) wholesome. She has graced the stage and screen (silver and green) in the four American cities where people actually pay for theater…New York, Chicago, Los Angeles, and New Haven. Yup, New Haven.
A delightful blend of classical training, grounded storytelling and improvisational pep, Carolyn displays a dynamic range of characters: from a meticulous mom in Wini + George (opposite Katharine Ross) to every spunky Shakespearean heroine known to man.
Training includes: The Second City, The Groundlings, Will Geer Theatricum Botanicum, Yale (BA), NYU (MA) and UCLA (MFA).
A special shout out to Paul Newman's Hole in the Wall Gang Camp in Ashford, CT. Carolyn is a long time supporter and volunteer, as well as former Entertainment Director and summer camp counselor in the Theater Program.
Yes, and…she loves Pat Benatar, handstand pirouettes and her rescue dog Quincy.