This summer, Humanity Play Project had the opportunity to take our kids' show #Right2Recess on the road to the American Alliance for Theatre & Education Conference 2018 in Minneapolis. What a joyful and motivating weekend, all centered around the theme "Rise Up!" ⭐️ 🎭 ☮️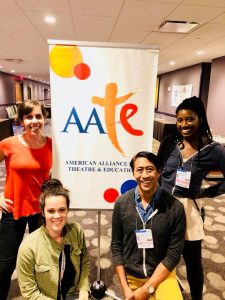 Theatre for Young Audiences (TYA) is especially important now as our nation experiences change and imbalance, and I am grateful that #Right2Recess plays a role in the national dialogue. Theatre can act as an agent of change beyond its entertainment value and educational influence, and I am increasingly interested in exploring TYA as Civic Dialogue. For two years in a row now, the annual AATE conference has provided a platform for Humanity Play Project to present, grow and bloom. Our ensemble voyage to Minneapolis took our work to the next level.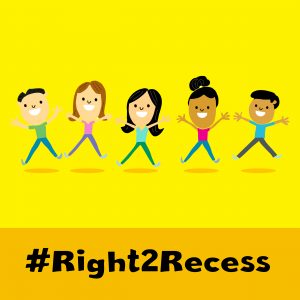 As audience members and participants in our workshop performance, the AATE conference attendees (including local teens!) watched #Right2Recess, brainstormed possible outcomes, then rehearsed and shared how to stand up and speak out for what they believe in as they helped the fictional characters move the story forward.
The conference experience gave us an opportunity to present our show to colleagues and community members and receive feedback, so we can bring the production – and Theatre for Young Audiences as Civic Dialogue – to more kids, more schools, and more community centers. Most importantly, we had the chance to connect, activate the story and rise up as a collective.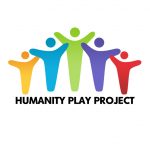 It is necessary for our young people – and their grown-ups – to practice conversation, reflect on current issues, and participate in hands-on learning as artists, activists, and citizens. And so, our work will continue.
Thank you to AATE, the Humanity Play Project community, the #Right2Recess cast and crew, our supporters and donors for giving our story the opportunity to "rise up." Here's to the next adventure!