Come see Carolyn in A Midsummer Night's Dream!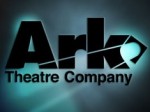 Carolyn recently joined The Ark Theatre Company and will play Titania and Hippolyta in their upcoming production.  The show will be directed by Ark Artistic Director Paul Wagar.
Performances run June 17-July 16 at The Attic Theater in Culver City.
Show times:  Fridays & Saturdays at 8 and Sundays at 3.