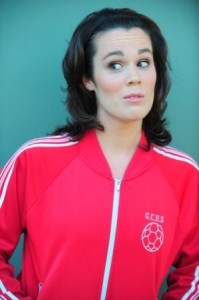 Carolyn is in Level 5a at The Second City Conservatory and is preparing for her ensemble grad show under the direction of SC alum Kiff VandenHeuvel.
Other stuff Carolyn is doing with Second City:
° Really Awesome Improv Show select Saturdays @ 3 pm
° Screened "Crazy Parents" at Second City Shorts!
° Performs improv with Viking Bromance
° Cameo in The Second City Network hit "Cherry on Top." Check it out @ http://youtu.be/apdNHYstL_A.
Come back soon for more videos and news…