Lots of good stuff happening this month . . . and it's not even St Patty's Day yet!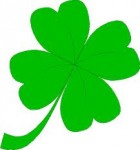 Carolyn's current projects include:
Harsh Words with Friends

 at The Second City Hollywood on Monday nights at 7:00 pm

a new comedy short with Myrone Sumner (director) and Charity L. Miller (writer)

"Persuasion," a USC short film inspired by Jane Austen's novel, written and directed by Maria Dirolf
Tune in for new episodes of C Wright Sketch coming soon!